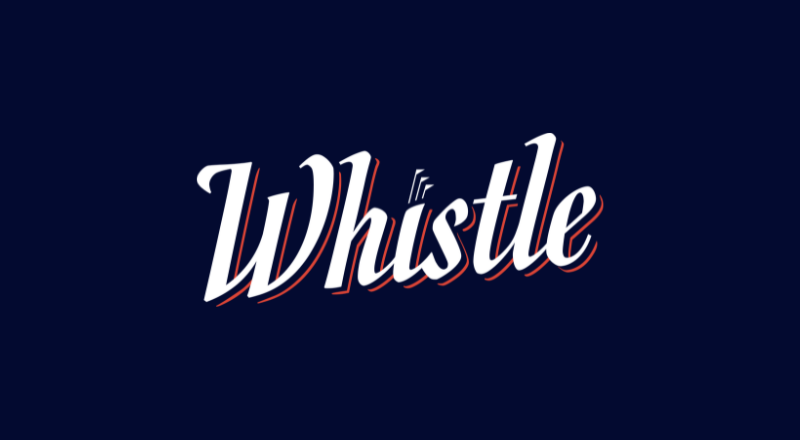 Whistle & Keg Taproom, located in the heart of downtown Cleveland's Gateway District, has undergone a significant change in recent months. The beloved local spot, known for its wide selection of craft beers and self-serve wall, is in the process of being rebranded as "Whistle Cleveland", or Whistle for short.
The change in name and branding is the result of our ownership and a new philosophy for running the business. As new owners, we have a passion for the Cleveland community and its vibrant downtown culture, and wanted to create a fresh and modern brand image that better reflected our vision for the taproom. We also need our own brand.
Gone is the old, worn-out logo and name, originally "Whistle & Keg", now replaced with a sleek and contemporary design to better fit the vibe we've created. We also note that we're in the "process" of rebranding, because it will be a while before we get our new sign outside. Whistle is a tenant in the historic Caxton Building, and we need to be mindful of changing our sign as to comply with government regulations. So, that process will take a while, but the digital look and feel, and vibe inside the bar, have been transformed.
Don't worry, fans of Whistle's craft beer selection need not fret. We've made it a priority to maintain the taproom's reputation as a destination for beer lovers and sports fanatics, with a rotating selection of local and regional brews on tap, jumbo TVs for game day, and sports betting (coming soon!).
In addition to the changes in the taproom's appearance and branding, we're also planning to make the space more active and engaging to networking events and non-profits, many of which we've hosted since we took over in July, 2022. We've also been approved for a sports betting terminal, and we'll be hosting events and other activities to create a lively and vibrant atmosphere in the heart of downtown Cleveland.
Whether you're a long-time fan of Whistle & Keg Taproom or a new visitor to Cleveland, be sure to check out Whistle Cleveland, the new and improved taproom that is sure to become a staple of the downtown community.