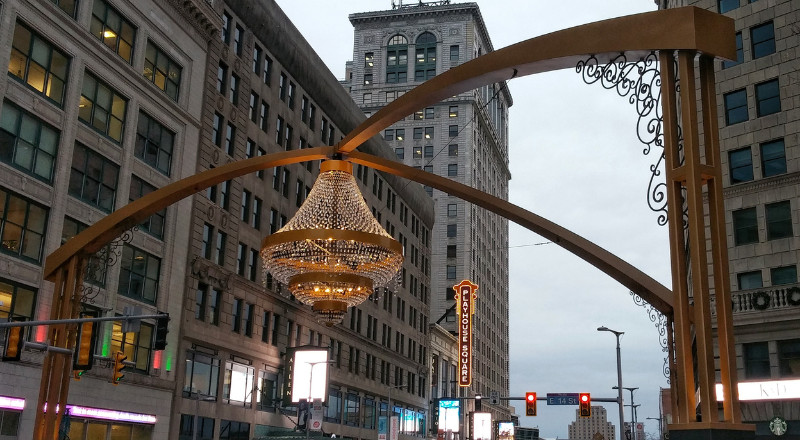 If you're looking for fun things to do in Cleveland, you won't be disappointed. Here are nine events worth checking out.
1. Ohio State v. Michigan Hockey at FirstEnergy Stadium
Don't miss the first-ever hockey game at FirstEnergy Stadium between Ohio State and the University of Michigan on Feb. 18. The game starts at 4 p.m. and tickets are available starting at $7. FirstEnergy Stadium is located at 100 Alfred Lerner Way.
2. Joe Bonamassa at Playhouse Square
Enjoy the blues-rock stylings of guitar virtuoso Joe Bonamassa at Playhouse Square on Feb. 17. His performance is a rare treat for fans of his music, and tickets start at $42.50. The show takes place at 1501 Euclid Ave.
3. Mardi Gras Cleveland Parade at the Flats East Bank
Experience the excitement of Mardi Gras in Cleveland with a parade, bar crawl, and family-friendly lunch on Feb. 18. The event takes place at the Flats East Bank and is free-$10.
4. Cleveland Kurentovanje at the Slovenian National Home
Enjoy rich Slovenian heritage at the Mardi Gras-esque bash of Kurentovanje. This year, it will include the Fifth Annual Kurent Dash 5K, a parade at noon, and an afternoon party with multiple stages of performances, ethnic food and drink, face painting, and more. The event is free and will be held on Feb. 18 from 9 a.m.-5:30 p.m. at 6409 St. Clair Ave.
5. Dark Wave Dance Cave at the Symposium
Get into the '80s vibe and enjoy some darkwave, new wave, and post-punk music at Studio West 117 on Feb. 17. The party, courtesy of DJs Darkstar and Mimi Dromette, costs $5 and starts at 11794 Detroit Ave. in Lakewood.
6. Nintendo 69: Diddy Kong Racing Tournament at No Class
Relive the fun and excitement of Diddy Kong Racing at No Class on Feb. 16. The event starts at 8 p.m. and costs $5 (donation to 3 Little Birds community pantry encouraged). The winner of the tournament will take home a cash prize. No Class is located at 11213 Detroit Ave.
7. Hadestown Closing Week at Playhouse Square
Catch the Tony Award-winning musical, Hadestown, before it closes on Feb. 19. This performance, written by Anais Mitchell and directed by Rachel Chavkin, is a must-see for music and theater lovers. The show starts at $25 and is located at 1615 Euclid Ave.
8. Mourning [A] BLKStar at Beachland Ballroom & Tavern
Check out Mourning [A] BLKStar's performance at the Beachland Ballroom & Tavern on Feb. 16. The band celebrates a wide spectrum of Black culture and features vocalists Kyle Kidd, LaToya Kent, and James Longs. The show is free and starts at 6 p.m. Beachland Ballroom & Tavern is located at 15711 Waterloo Road.
9. Shrek Rave at House of Blues
Join the Shrek Rave, a 21+ event, at the House of Blues on Feb. 18. This event is far from your parents' themed birthday party and costs $30. The House of Blues is located at 308 Euclid Ave.
The 9 Fun Things to do In Cleveland Ohio
Cleveland, Ohio is a city with a rich cultural heritage and a vibrant arts and entertainment scene. Whether you're interested in exploring museums, enjoying live music, or trying out delicious food, Cleveland has something for everyone. With so many fun things to do, it's no wonder that Cleveland is quickly becoming a must-visit destination. We hope you enjoy these 9 fun things to do in Cleveland, Ohio this weekend!