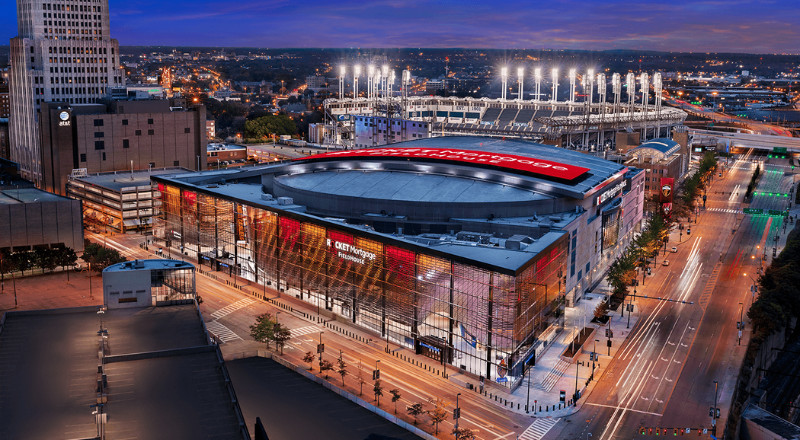 Looking for things to do in Cleveland, Ohio this weekend, March 2-5? Look no further! We've rounded up 11 of the best events happening in the area, including sporting events, live comedy shows, art exhibitions, and more. Whether you're a local or just visiting for the weekend, there's something on this list for everyone to enjoy. So grab your friends and family and get ready to have some fun in Cleveland!
11 Things To Do in Cleveland, Ohio This Weekend
Cheer on the Cleveland Cavaliers
Saturday, they take on the Detroit Pistons and on Monday, the Boston Celtics at Rocket Mortgage FieldHouse. Tickets starting at $40.
11th Annual Kids' Comic Con at Lake Erie Ink
Bring the family to Lake Erie Ink for a celebration of young nerdiness. Enjoy drawing competitions, workshops, a teen cosplay party, and trivia. Free-$15.
ArtCraft Building Farewell
Bid farewell to the ArtCraft building, one of Cleveland's greatest havens for the art scene, with a members' exhibition of art and a celebration of the building's decade-long history. Free.
C-Level Record Release at the Grog Shop
Catch local rockers C-Level as they debut their newest album, "Think 4 Yourself," and enjoy openers Joint Operation, The Cat's Meow, and The Franz. $10.
Fortune Feimster at Playhouse Square
Laugh along with comedian Fortune Feimster as she brings her "Live Laugh Love" tour to Playhouse Square. $29.50-$105.
Imposters Theater Grand Opening
Celebrate the grand opening of Imposters Theater with a packed schedule of laugh-filled events, including two opening night variety shows, a Mainstage Sketch Show premiere, a standup showcase, and all the improv you can handle. $15-$25.
Legendz of the Streetz Tour at Rocket Mortgage FieldHouse
Don't miss some of the hottest names in rap, including Jeezy, T.I., Gucci Mane, and Jadakiss, as they take the stage at Rocket Mortgage FieldHouse. Tickets starting at $65.
Maple Sugar Festival at Hale Farm & Village
Enjoy a pancake breakfast with fresh syrup, tree tapping in Hale's Maple Sugar Bush, and Native American storytelling about maple traditions at the Maple Sugar Festival. Free-$82.
Poetry Unplugged at Museum of Contemporary Art Cleveland
Connect with fellow poets and share your work at Poetry Unplugged at moCa Cleveland. $15.
Short. Sweet. Film Fest at Atlas Cinemas Shaker 6
Celebrate cinematic brevity with over 200 short films, including at least 75 from local filmmakers, at the Short. Sweet. Film Fest. $0-$99.
The Tudors Exhibit at Cleveland Museum of Art
Explore the artistic creation of the Tudor Dynasty, which created a thriving community for art in England despite its volatile history. Free (for members)-$15.
In conclusion, Cleveland offers a diverse range of activities for locals and visitors to enjoy this weekend. From sporting events to art exhibits, concerts, festivals, and more, there's something for everyone. Don't miss the chance to experience all that Cleveland has to offer this March 2-5 with these 11 things to do in Cleveland, Ohio this weekend.